26th January, 2017
In an industry as competitive and cutthroat as entertainment, authenticity is hard to come by. Longevity is even harder.
When I first started Modern Events Solutions in 2009, my vision was simple: to bring my experience DJing for some of the hottest nightclubs around the world and diverse musical knowledge to creating and enhancing the ambience at corporate and private events. Over the years MES has delivered on this vision to a variety of clients, from large brands like Red Bull and Adidas to families and newlyweds. Throughout this journey our "secret sauce" for success has had two essential ingredients: professionalism and experience.
In addition to an updated Press Kit, we'll be releasing a fresh promotional video to showcase our unique strengths that can't be bought or faked, and that set MES apart. Going onto our eighth year the future is looking promising as we strengthen our existing relationships and make new friends.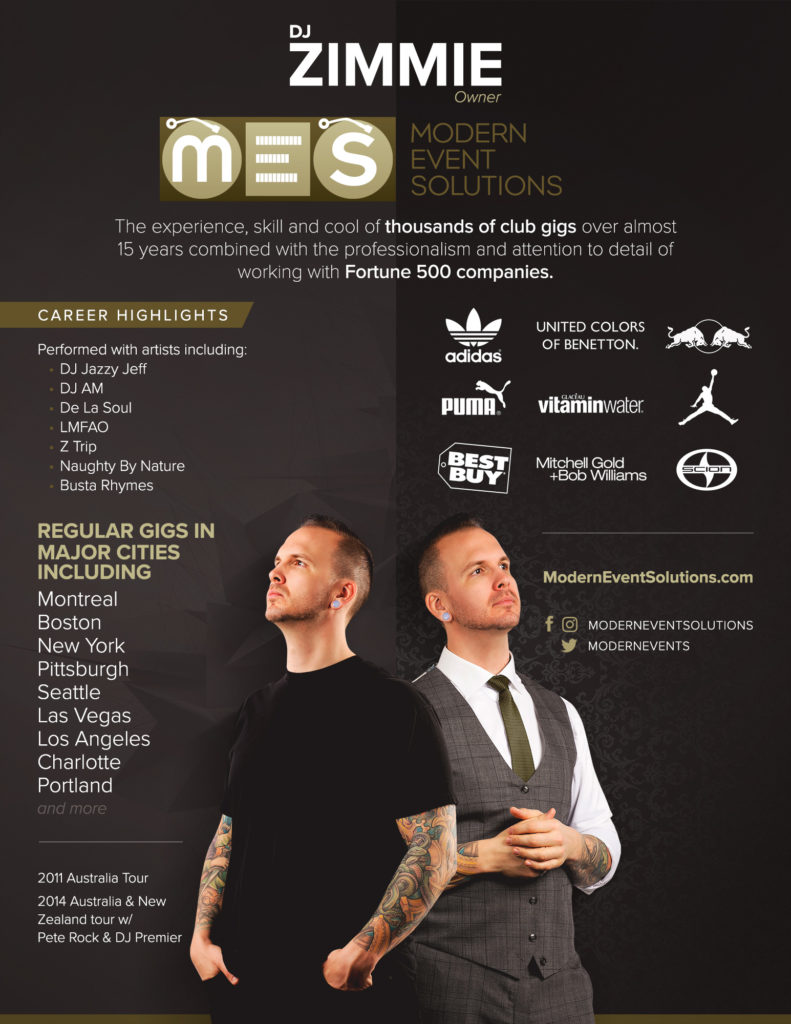 Check out this write-up on the dance party at Scott and Daniel's wedding, featured on Oregon Bride: http://orbridemag.com/real-weddings/confetti-celebration-colorful-wedding-pacific-northwest-college-art