Top Notch DJs
Since 2009, Modern Event Solutions, founded by DJ Zimmie, has strived to offer premier-quality DJing, sound, lighting and event consultation from only the best veteran DJs. We bring the skillset, professionalism and excitement of the hottest nightclubs in town to your event to make it unforgettable.
For 14 years, DJ Zimmie has held residencies and headlined some of the biggest nightclubs domestically and internationally. His vast musical knowledge, crowd-pleasing song selection and creativity keep his schedule filled with gigs both at home and around the globe. Skill and professionalism have made him the top DJ choice of companies such as Scion, Red Bull, Adidas, Scratch Academy, Cartoon Network and the Pittsburgh Steelers. Zimmie has also shared the stage with legends such as DJ Jazzy Jeff, DJ AM, DJ Premier, Z-Trip, LMFAO and more in cities from New York to Los Angeles to Las Vegas.
When you book a DJ through Modern Event Solutions, you're getting someone with thousands of gigs under their belt, not someone who DJs a handful of events a year as a side job. We hand select only the best DJs that we personally know, trust and have worked with. Other companies book so many weddings that their options become whoever is available for your date. We'd rather tell you we don't have anyone available for your event than send you the wrong fit. Your event may be the most important day of your life and we treat it with the respect it deserves!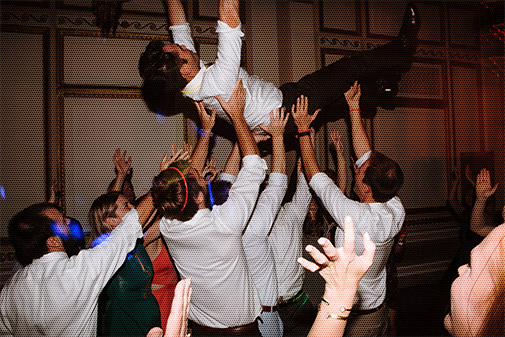 Photo credit: Katy Weaver KatyWeaver.com @katyweaverphotography
Appropriate Pricing
You wouldn't use a florist that quoted you a price without asking how many flowers you needed, so why use an entertainment company with the same type of pricing? Every event is unique and special so we treat each event that way. We'll discuss the details of your event with you to make sure we understand exactly what you need and quote you a price tailored to your event. We won't try to sell you anything you don't want or need and we'll make sure you understand exactly what you're getting.
We're owned and operated by DJs so there's no middleman to add additional costs. Some wedding companies charge you a huge fee and only pay a small percentage to their DJs. You end up paying $1000 for a $350 DJ while someone you never meet is laughing all the way to the bank.
Premium Equipment
A long history in the nightclub industry has given us the understanding that using higher quality sound and lighting gear really makes a huge difference. Not only does it sound better and create a better visual atmosphere, nobody wants to see old, beat-up gear in the background of their gorgeous photos. We're constantly re-investing money into our gear to make sure that nothing will malfunction during your special event and everything looks and sounds the best that it can. Most of our DJs even travel with backup laptops to safeguard against computer failure.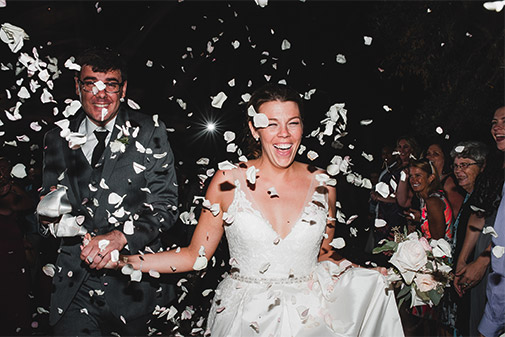 Photo credit: Amanda Marie Photo ams-photo.com @amandamariestudio
Header photo credit: Altura Studio AlturaStudio.com @alturastudioweddings